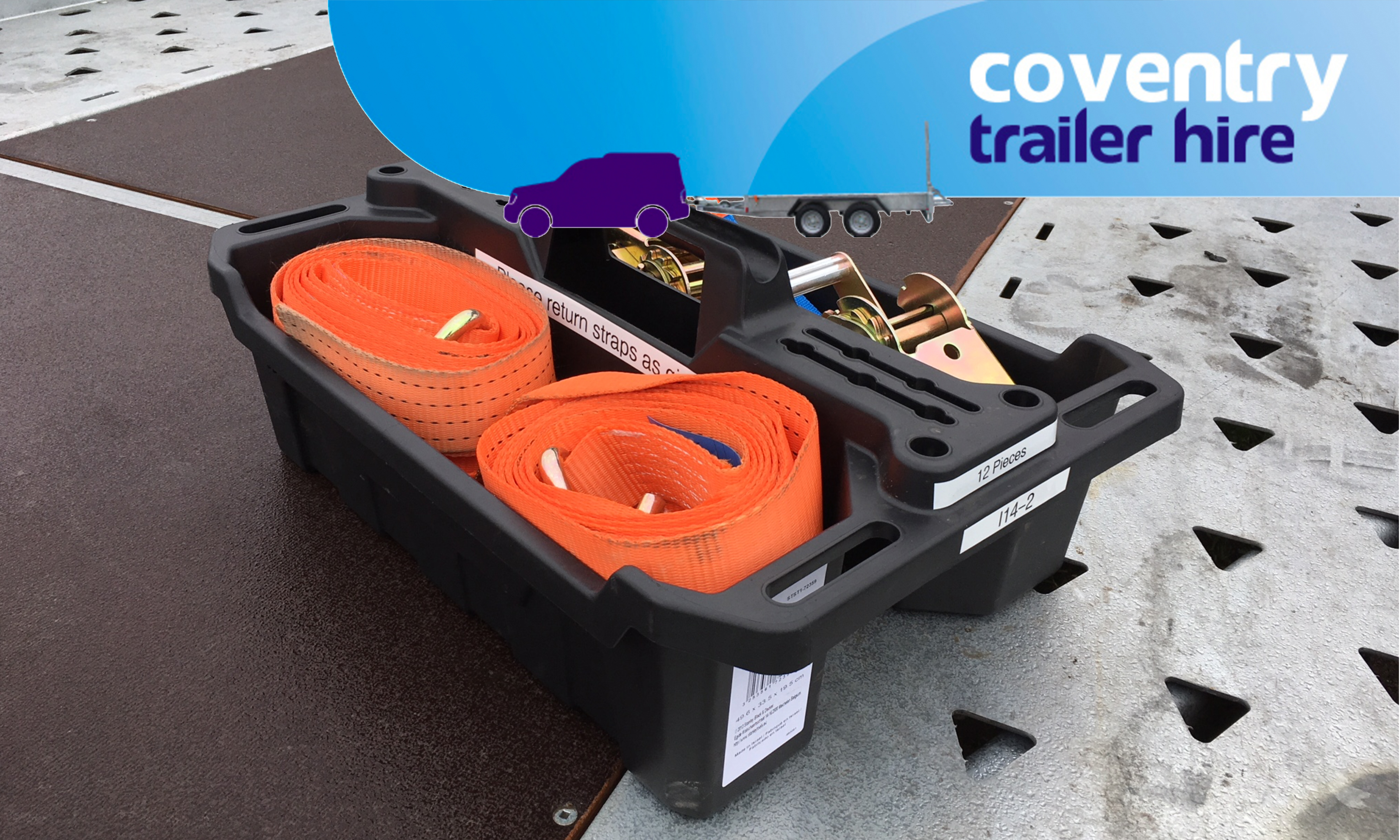 Using Car Wheel Straps
Posted on
23rd October 2017
All of our Car Trailers are supplied with a set of four wheel straps (12 pieces) to secure your vehicle to the trailer. Understandably, not all customers know how to use these straps. Here we have compiled a simple guide on how to use ratchet straps with wheel chokers:
1.)   Slot the hook attached to the orange strap to the correct fixture point on the trailer (triangular holes in the trailer bed or lip around the edge of the trailer bed).
2.)   Feed orange strap through both ends of the orange and blue wheel choker to create a large loop. Place loop around wheel and pull tight so that wheel choker sits on the face of the wheel as in diagram below: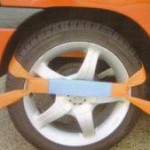 3.)   Slot the hook attached to the ratchet to the correct fixture point on the trailer and proceed to feed the orange strap right through the ratchet tight.
4.)   Then raise and lower the ratchet handle assembly, and the strap will wrap around the axle and tighten. When the strap is taut, close the ratchet handle completely to lock the strap in place. Do not overtighten! Overtightening can cause irreparable damage to ratchet straps.
5.)   It is integral that all wheels are secured down correctly. Do not miss one wheel, all wheels on the vehicle should be secured.
6.)   Once secured, drive a mile or so towing the trailer and then pull over to check the straps again. If all are still tight then you should be fine to proceed. If the straps have loosened then you should re-tighten and repeat this step.
7.)   To release your ratchet strap, pull and hold the release handle while you completely open the ratchet. The strap will pop loose, and now you can pull the ratchet to loosen the strap.
For trailer sales, rentals, servicing and repairs in the Leicester, Rugby and Birmingham area call Coventry Trailer Hire on 02476 666 304 or visit us on Judds Lane, CV6 6AQ.